About DUI Lawyer Joey Franks - The Big Man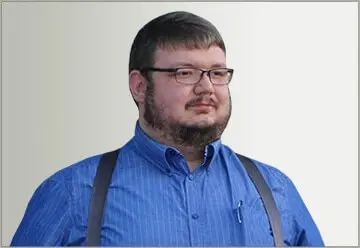 "Joey helped me with my car accident case and got me a very good settlement. On top of the settlement, he got my medical bills reduced! I highly recommend this attorney if you have been in a car wreck and need an attorney who will fight for you."
Meaghan
---
"I've worked with Joey Franks for a few years and know him to be an aggressive DUI lawyer who cares about his clients. He's very detailed oriented and not afraid to go to trial."
Steve S.
---
"I met with him and he handled my case expeditiously and efficiently. He was down to earth and didn't make me feel incompetent. Great attorney, knows his stuff. Will definitely hire him again if I ever have any other legal matters."
Padre

"I endorse this lawyer. Joey is a very knowledgeable about the law. His clients are extremely fortunate to have him as their attorney."
Dustan A., Criminal Defense Attorney
---
"I endorse this lawyer. Joey is super ambitious and I am glad to see that he has been so successful in such a short amount of time."
Keith W., Criminal Defense Attorney
---
"I endorse this lawyer whole heartedly. Mr. Franks is a great attorney who works passionately and zealously on behalf of his clients."
Christopher D., Trucking Accident Attorney

What Makes DUI Lawyer Joey Franks Uniquely Qualified To Defend You?
The Big Man Attorney Joseph "Joey" R. Franks grew up in West Monroe, Louisiana. After graduating from West Ouachita High School, he attended the University of Louisiana at Monroe where he graduated with a major in speech communication in 2008. Throughout high school and college he worked at various jobs including pouring concrete, carpentry, factory work at a paper mill, laborer at an antique auction, operating an antique store, and operating a salvage yard.
Following college, Joey went to work for the Louisiana and Delta Railroad where he began as a train brakeman. He received promotions to train conductor and locomotive engineer before going to work with the Canadian National/Illinois Central Railroad.
In 2011 however, Joey entered Mississippi College School of Law where he graduated cum laude in 2014. While in law school, he served on the Moot Court Board, as treasurer of the Student Federal Bar Association, the Civil Law Society, and as a student librarian.
Joey opened The Franks Law Firm, PLLC in June 2014. Since then he served hundreds of clients in the legal areas of Federal Employer's Liability Act (FELA), Mississippi DUI Defense, Mississippi Criminal Defense, Mississippi Personal Injury, and Mississippi Workers' Compensation.
For hobbies, Joey enjoys amateur photography, afternoons at Turcotte Shooting Range, hiking, and traveling. He is extremely grateful for the love and support of his mother, Floyce Franks.
Education:
Mississippi College School of Law (JD – Juris Doctor – 2014)
University of Louisiana at Monroe (BA – Bachelor of Arts – 2003)
Awards:
Rising Star (Super Lawyers 2017 – 2018)
Rising Star (Super Lawyers 2016 – 2017)
Membership & Associations:
Mississippi State Bar (Member – 2014 – Present)
National College for DUI Defense (2018 – Present)
DUI Defense Lawyers Association (Member – 2021 – Present)
American Bar Association (Member – 2011 – Present)
Madison County Bar Association (Member – 2014 – 2017)
United Transportation Union (Member – 2009 – 2010)