DUI Refusal in Mississippi Requires Quick Action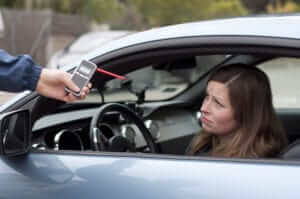 DUI Refusal in Mississippi Requires Quick Action
A DUI refusal in Mississippi can lead to a suspension of your driver's license. Most people worry how long the State will suspend their license. Generally, the State will suspend your license for 90 days, but it can be for up to a year.
What happens during the suspension process?
First, you must refuse to submit to a chemical test. This is tricky, because we are not referring to the portable breath test (PBT) most officers give you on the side of the road. That one only gives the officer probable cause to continue the investigation. The one that really matters is the Intoxilyzer 8000 most agencies in Mississippi use. This is the one that will establish the evidence prosecutors will use against you in court. Alternatively, you may request a urine sample test or a blood test.
If you refuse, the officer will inform you of your rights and that your license would be suspended if your refuse to submit to the chemical test. Then he or she will take your license and forward it to the Mississippi Commissioner of Public Safety. By doing this, the officer informs the Commissioner of the DUI refusal in Mississippi. After taking your license, the officer should give you a piece of paper informing you of your rights and stating that paper will serve as your license for the next 30 days.
How soon do I need to contact a lawyer?
After you are released from jail, since a DUI refusal will result in a DUI charge, then you need to contact a lawyer immediately. This is because the Commissioner of Public Safety will send you a letter to the address on your license (make sure this is your mailing address – if you aren't certain look on your ticket) stating your license will be suspended for 90 days, but you have 10 days from the date of the letter to petition to review the breath test refusal. If you don't hire an attorney to file it within 10 days, then you may be waiving your right to appeal the Commissioner of Public Safety's ruling.
Once the suspension period commences, you cannot operate a motor vehicle on the highways. If you do, then you are subjecting yourself to further penalties.
What can a lawyer do for me on a DUI refusal?
A lawyer can petition the court to review your DUI refusal. We need to show no refusal occurred.
To do that, we look at all the evidence and statements surrounding your case. We want to know if the agency possessed proper certifications on the Intoxilyzer 8000 from the Mississippi Crime Lab as required by law. Did the officer possess the proper training and certifications? Did the officer offer the PBT or the Intoxilyzer 8000? What probable cause can the officer show for stopping you in the first place?
We did through each and every case to find where the government went wrong on their case to prove your innocence. We like to win and we want our clients to maintain valid a valid driver's licens, because we get this is most people's livelihood at stake.
Should I be scared of a scolding attorney or one who looks down on me?
Not at The Franks Law Firm. If your attorney scolds or looks down on you for a DUI refusal then you need to call us. We understand you felt intimidated on the side of the road and didn't know the process. We want you to know everything going on with your case. Plus we will work diligently to see your case through.
How can I get in contact with an attorney at The Franks Law Firm to discuss my DUI refusal?
Just give us a call at (601) 283-2343 or text us at 601-228-5869. Check us out on YouTube and watch our videos to answer some questions and make you feel comfortable selecting us. Let us know if you
have any questions or we can help in any way!